presents:
Willie Aames nude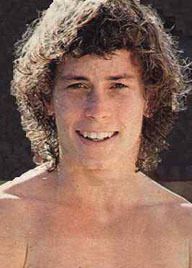 Name: Willie Aames
Born: July 15, 1960
Los Angeles, California, USA
Main Profession: Actor
IMDB Profile
Jump to:
-> Biography
Enter the name of a Celebrity above
or choose from the list below
Willie Aames Biography
Willie Aames a.k.a. Albert William Upton was born Born July 15th, 1960. American actor, spent his youth working steadily on television and occasionally in low-budget foreign and domestic features. He first began making guest appearances on television in 1969. In 1975, he was cast in Irwin Allen's short-lived adventure series The Swiss Family Robinson. One of his co-stars was a young Helen Hunt. By this time, he had also appeared in a few television movies, including Unwed Father (1974). In 1977, Aames began a long stint in one of his best-known roles, that of rebellious teen Tommy Bradford in the popular domestic comedy/drama Eight Is Enough. With his mop of dark blonde hair, slim physique, and handsome face, Aames became a popular teen idol. In 1979, Aames made his feature-film debut in Scavenger Hunt. When Eight Is Enough was finally canceled in 1981, Aames went on to appear in a couple more films, including Zapped (1982), before returning to series television in the role for which he may be best remembered, as Scott Baio's irresponsible foil in the sitcom Charles in Charge (1984-1990). Through this period he continued to show up in movies. Through much of the '80s, Aames battled with cocaine and depression and became notorious in Hollywood for his erratic behavior. By the time Charles was canceled in 1990, he had cleaned up his act, become a born-again Christian, married for the second time, and in 1991, decided to move to Kansas City where he became a producer and director of videos and commercials. In the mid-'90s, he began starring as an evangelical superhero in the Bibleman series of youth-oriented musical videos.

Willie Aames pictures gallery
Gallery last updated: 2010-07-28
Click to upload new photos.

Celebs1 2002-2012
Generated in 0.0178